Challenge Partners Review 2019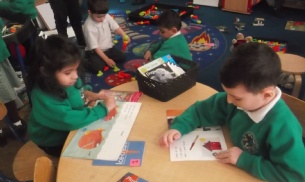 Challenge Partners review says that Beckford Primary provides outstanding education
We had our second Challenge Partners review in January 2019. it noted the many strengths within the school, judging the overall provision at Beckford Primary School as Outstanding.
The report is extremely complimentary about teaching and learning and the way in which we always strive to improve the education of all children across the school.
The report also noted the strength of provision in Nursery and Reception which has been accredited at a National Area of Excellence.