FUNDRAISING
The PSA is a registered charity - Charity number: 1087315, we rely on donations to fund all the activities we organise.
Any income generated goes towards initiatives and activities that support our children's learning experience.
Here are some ways you can help, but do let us know if you can think of any more!
Donate
---
You're welcome to make a monetary donation and your time, but we also love items that we can use for prizes, or items to sell at our stalls. It all helps make the events successful and more enjoyable!
You are welcome to drop off any of the items listed below with the office at any time of the year
Books (age 5+)
Small party bag fillers
Tombola items
Costumes
Raffle and auction prizes
And we love any baked items for our regular bake sales.
> find out more about donations

Fundraise while you shop
---
West Hampstead Primary PSA has signed up for a range of fundraising options that allow you to raise money while you shop. Why not take advantage?
Order name stamps from Stamptastic
---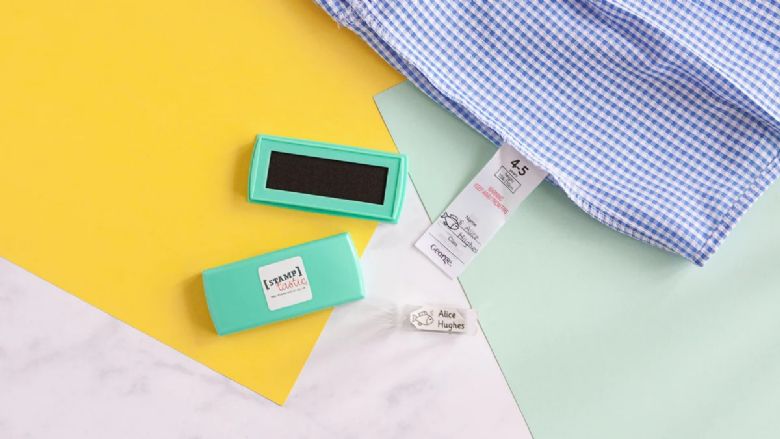 Never lose a jumper again!
We love these easy-to-use name stamps for your children's clothes.
If you add a 'School Name Label Deluxe Bundle' to your Stamptastic basket, you will receive a FREE white fabric pen (worth £4.99). But even if you don't add the pen, the PSA will earn a 15% commission on your basket amount.
Use the link below or the discount code NW6 1QL (School Postcode) to the discount field at checkout and the discount will automatically be applied.
Give your kids a Rooster Card
---
Give your kids a head start with money with the Rooster prepaid debit card. Available for children age 6 and over.
Offer your child independence they want.
The Rooster App that makes managing pocket money easy with parent log-ins. Kids can learn how to spend, save, earn and give and adults can follow their progress and get notifications when the card is used. Plus handy top-up reminders.
The PSA receives money for every Rooster Card subscription via our website.
NatWest, RBS and Ulster current account holders are eligible to a free 12-month offer on the Rooster Card for up to 3 cards per family and we still get paid!
Shop at West End Lane Books
---
277 West End Lane, London NW6 1QS
If you mention that you're a West Hampstead Primary parent when shopping at our delightful local independent book shop - West End Lane Books on West End Lane they'll give the school a donation (at no cost to you)!
Easy Fundraising
---
Click Easy Fundraising before you shop online
If you visit easyfundraising before you shop, the school receives free money at no cost to you.
It's that simple. Visit the site, click the retailer you want to buy from and easyfundraising will give us a free donation every time you do!
Easyfundraising's website includes brands such as Amazon, Argos, Bookings.com, ebay, John Lewis, M&S, Expedia, Tesco, ASOS, Just eat and 6,982 other retailers.
> Add the donation reminder to your browser
Amazon Smile
---
Bookmark Amazon Smile instead of Amazon
The West Hampstead Primary School PSA has signed up for AmazonSmile. This means that after you click through to AmazonSmile from Easyfundraising, you can raise even more free money for us at no cost to you.
If you bookmark our West Hampstead AmazonSmile page or activate AmazonSmile in the Mobile Shopping App, donations will be automatically generated on all eligible purchases.
> West Hampstead's AmazonSmile page
Advertising opportunities
---
We offer advertising opportunities in our event programmes throughout the year. If you would like to reach our family and community, please email westhamspteadpsa@gmail.com for more details on upcoming opportunities and rates.
If you are a business looking to reach out to our West Hampstead families with offers, please email westhampsteadpsa@gmail.com
Matched funding
---
Many companies operate matched funding programmes. If your workplace does, please consider whether you can obtain matched funding for the PSA.
What else?
---
We're always on the lookout for more ways we can generate donations, if you have an idea or a business that you think can help, please get in touch by emailing westhampsteadpsa@gmail.com.
Or come along to our next social to tell us in person!